Ever had trouble with your motors stalling or getting stuck? Winches are mechanical devices used to wind in and wind out synthetic or wire ropes attached to off-road motors, elevators, boats, etc.
Winches are motored by different means; our article will be based on electric winches. Electric winches require less effort as they are mostly manned by remote controls, increasing focus and efficiency on the job.
Best Electric Winches
What To Look For In Electric Winches
Horsepower
Electric winches come in different ranges of horsepower; playing safe with a powerful one will be an excellent choice to cover all workloads without strain.
Pulling Capacity
Pulling capacity is directly proportional to horsepower. Higher capacities help avoid breakage and future mechanical stalls.
Durability
You'd want to consider durability when settling for an electric winch; this reduces replacement costs and increases efficiency.
Amps
Amps relate to the power a winch needs to operate; you need to get a power range suitable for your automotive usage in particular locations.
Warranty
Electric winches come either with a limited warranty or lifetime warranty. You'd want to go for one with a lifetime warranty, so you know the manufacturer stands behind their product, and if it breaks, you get a new one.
Remote Switch
A winch with remote control is more efficient for winching in and winching out remotely without manually controlling it.
Best Electric Winches Reviewed
1. ZEAK 4500lb Electric Synthetic Rope ATV/UTV Winch (kit for towing off-road)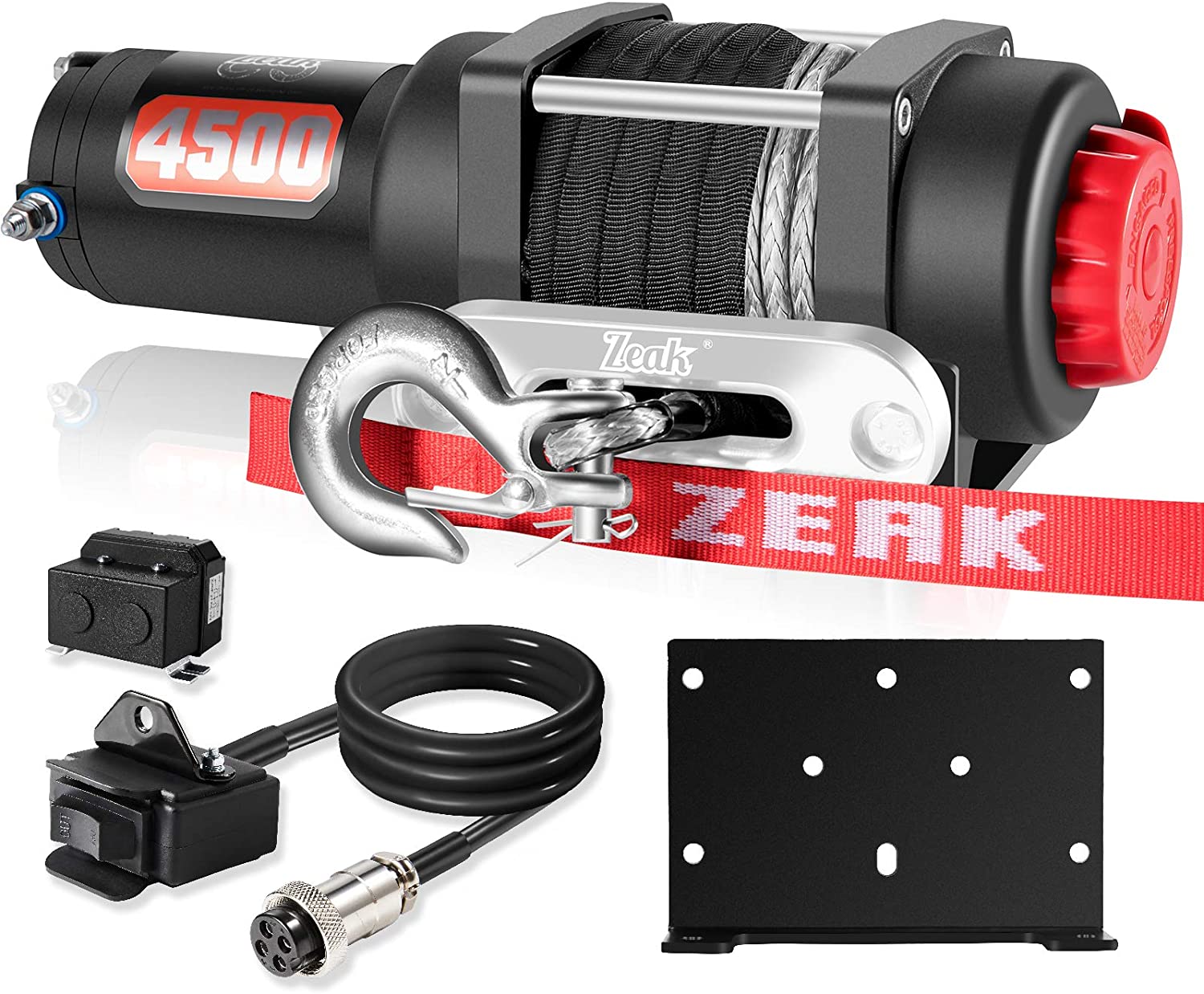 The Zeak 4500lb Electric truck winch is a $ 157.99 winch equipped with a 4500lb pulling power powered with solenoid circuits and a magnet motor. It has a circuit breaker to curb effects from electrical faults and a 1.2 horsepower powerful motor. The winch also comes with a universal mounting plate and a brake mechanism when the motor is stopped, or a heavy load is attached.
Pros
Uses synthetic rope to reduce corrosion
Weather sealed kit box
Handheld remote
Cons
Only one year warranty
Relatively average 1.2 horsepower
Buy The ZEAK 4500lb Electric Synthetic Rope ATV/UTV Winch On Amazon
---
2. WARN 885000 PullzAll Electric Winch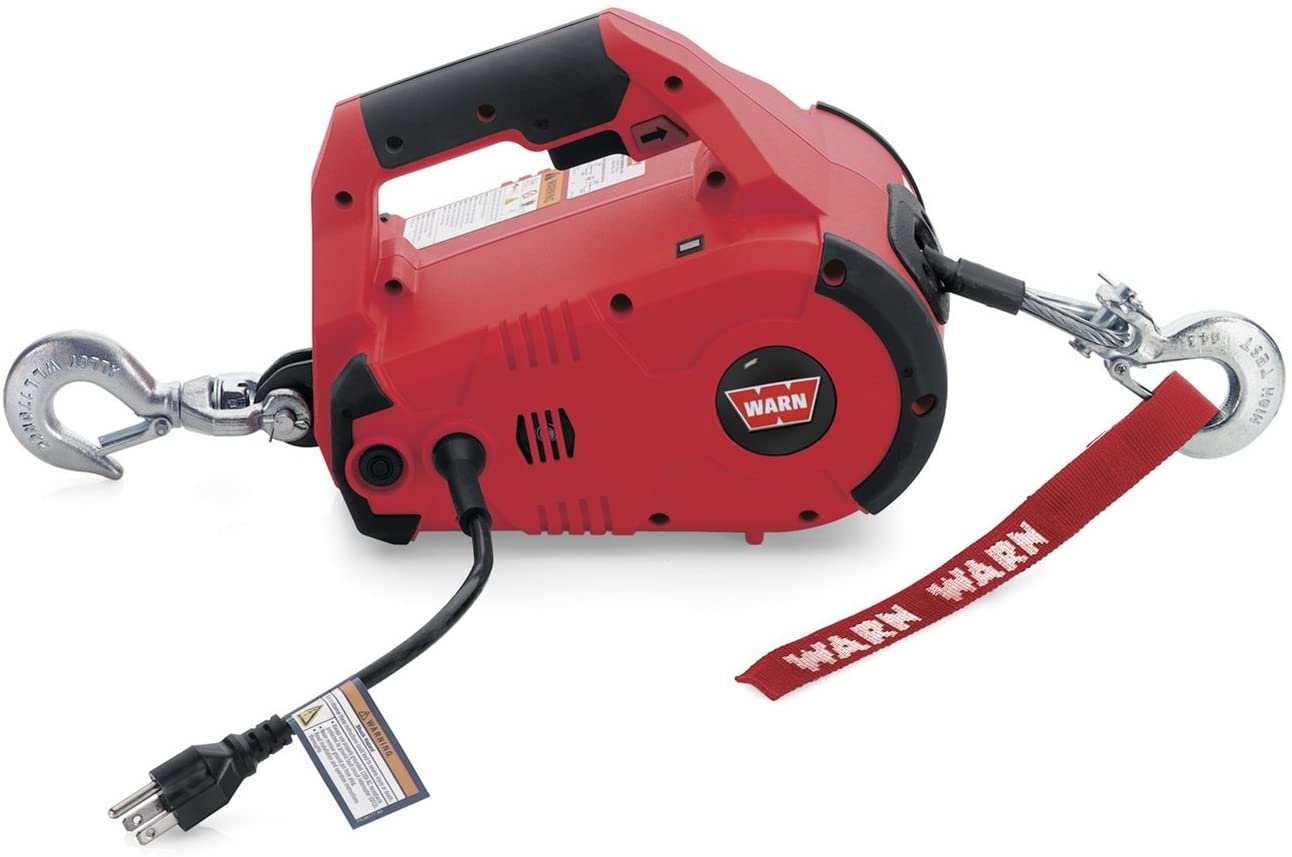 WARN 885000 winch is a $221.29 high-quality 115V AC easy to use, China manufactured, corded and portable winch. It comes with a 1000lb winch in and out pulling capacity coupled with a steel cable. It operates at an 8.2 frames per minute line speed and a 15 ft heavy duty rope length, a hawse fairlead to alleviate wears and a maximum of 7.7 full load amps.
Pros
Portable
Strong steel cable
Made with strong material
Cons
No braking system
No clutch release
Buy The WARN 885000 PullzAll Electric Winch On Amazon
---
3. Smittybilt GEN 2 XRC Winch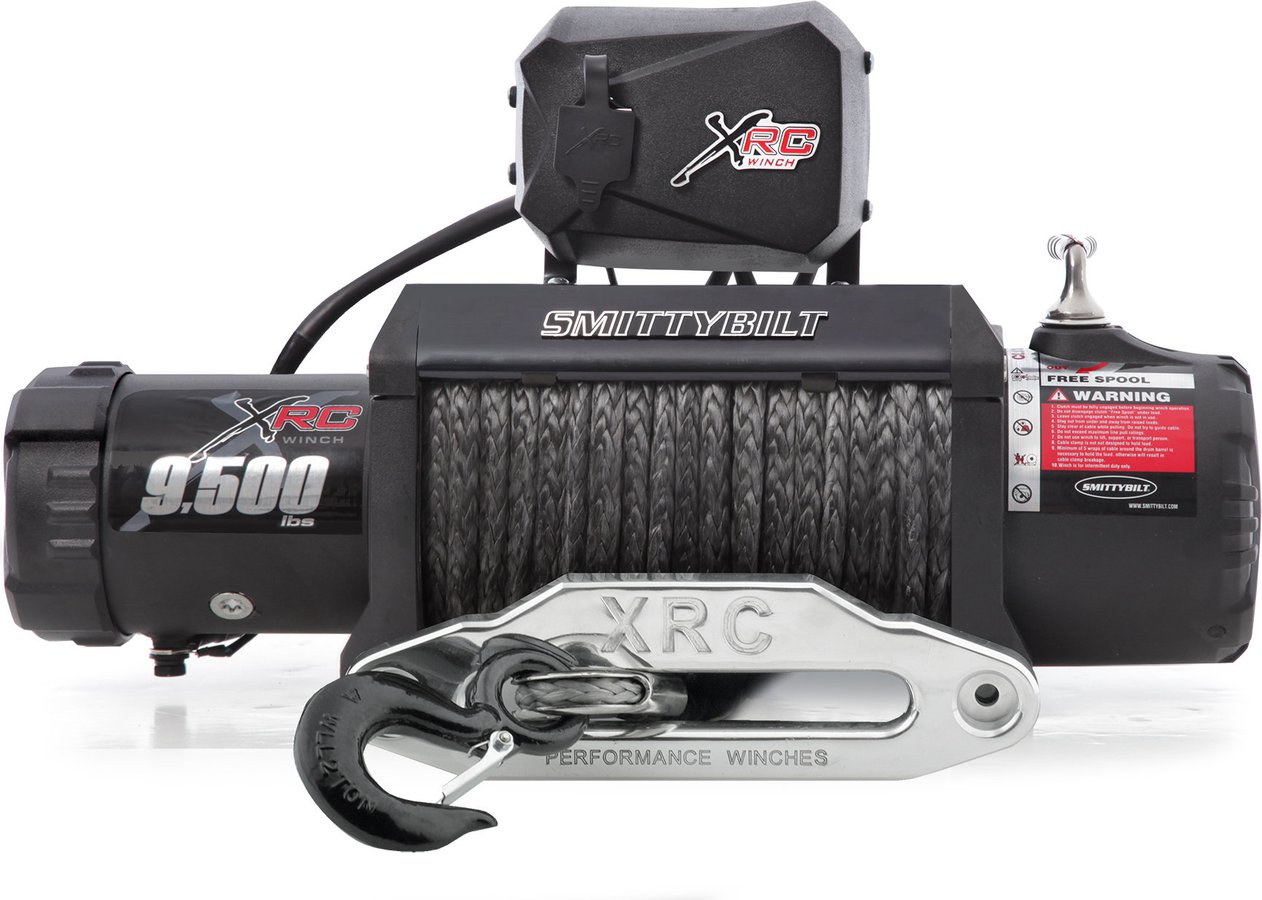 The Smittybilt Gen 2 XRC winch is stainless steel $326.99 – 9,500 pound load capacity heavy-duty winch powered with a 12v dc (direct voltage-current) motor. Its spinning spool comes with a 93.5″ wire rope. The powerful winch is entirely waterproof, and the kit comes with all the wiring required for installation. It works on a three-stage planetary gear system. The 12v electric winch comes with a five year or 100,000-mile warranty on Amazon.
Pros
Waterproof
Steel rope, not prone to rust
Cons
Buy The Smittybilt GEN 2 XRC Winch On Amazon
---
4. U – MAX 12V 3000LBS Electric Winch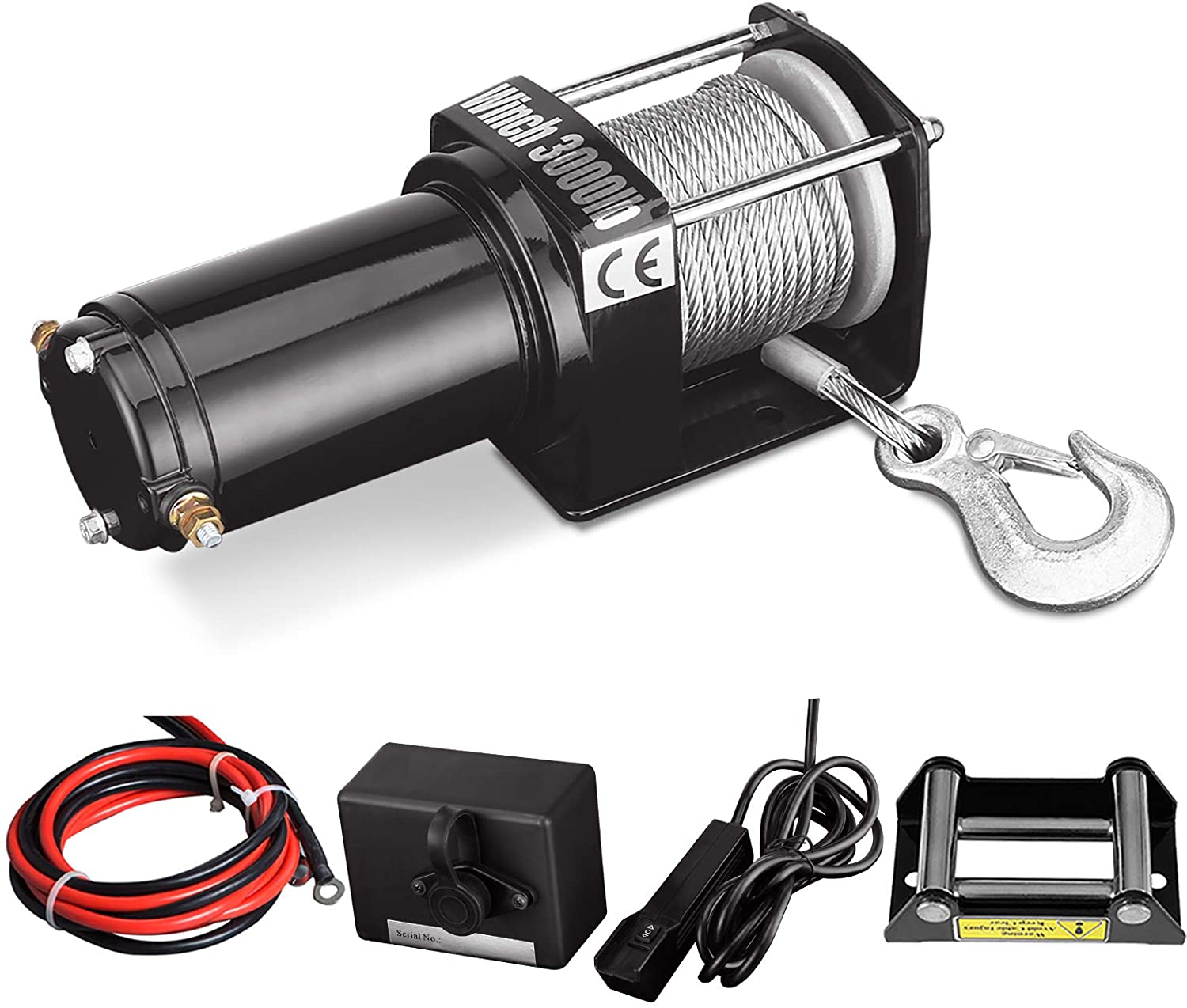 U – MAX 12V 3000lbs pulling capacity is a waterproof winch coming with a galvanised steel wire to increase load capacity and is mainly used for towing ATV/UTV off-road trailers. It comes with both a hand crank mount bracket and wireless remote control. With its planetary gear train, free-spooling clutch and handlebar-mounted remote control, it offers excellent control while winching, enhancing safety.
Pros
Galvanised steel wire
Waterproof
Wireless remote control
Cons
Buy The U – MAX 12V 3000LBS Electric Winch On Amazon
---
5. Superwinch 1130220 LT3000ATV Winch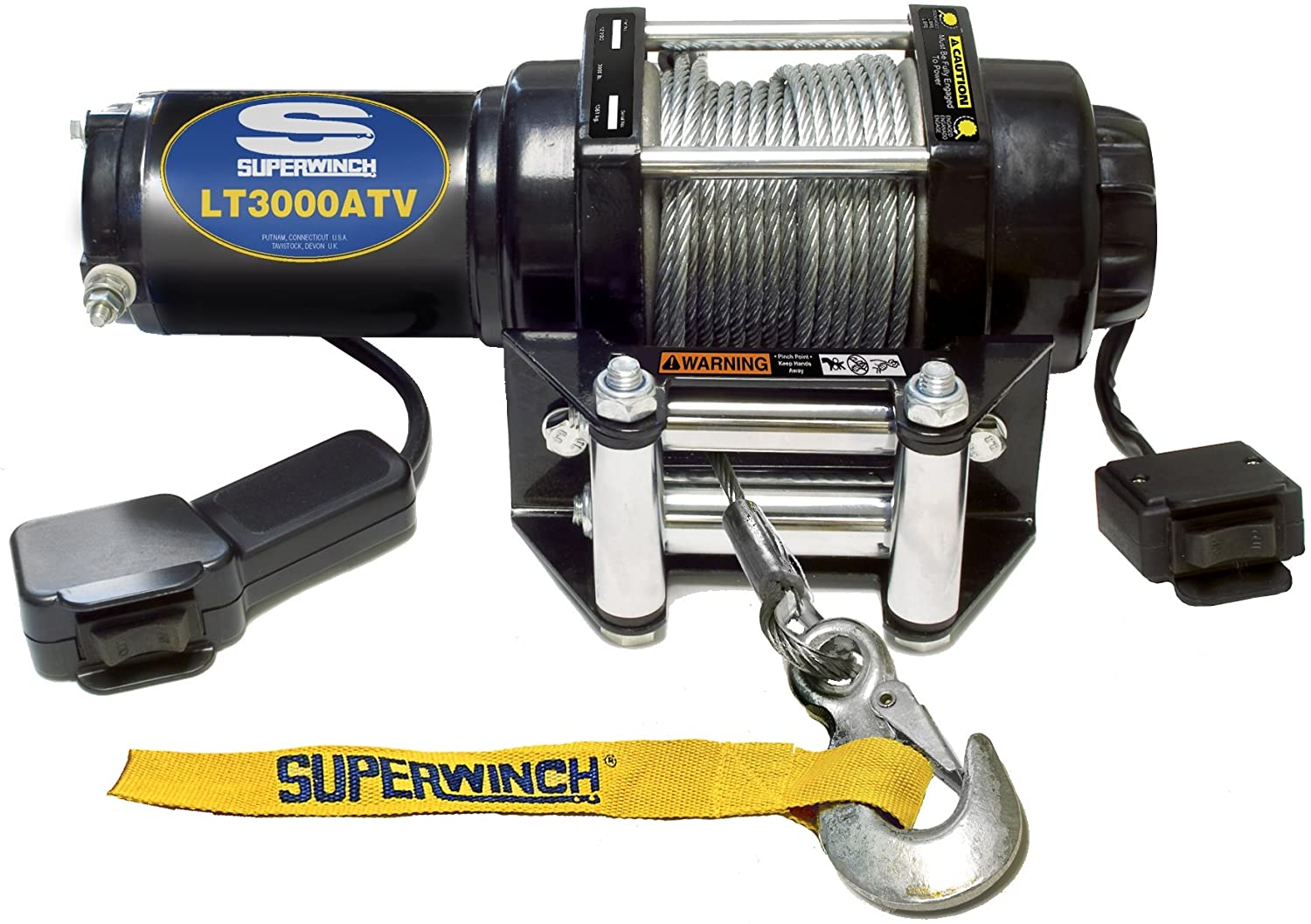 The Superwinch 1130220 is a $190.59  – 3,000lbs pulling capacity ATV winch that comes with a roller fairlead, mount plate, handlebar rocker switch, and a handheld remote. It has a 3,000 pounds pull line, a 12 VDC (Vehicle Dynamic Control), a mechanical and dynamic brake, and boasts a 1.2 horsepower series wound motor
Pros
Automatic braking action
Remote control available
Free spooling clutch
Cons
Steel cable prone to corrosion
Buy The Superwinch 1130220 LT3000ATV Winch On Amazon
---
Final Thoughts On The Best Electric Winches
The aforementioned electric winches are an essential mechanical tool we all think we don't need but do. They are efficient and help increase sufficiency in making work easier. They are relatively easy to operate and come in a wide range of types. There's something for everyone.