Find the best F250 bed cover to protect your cargo while enhancing the appearance and functionality of your truck.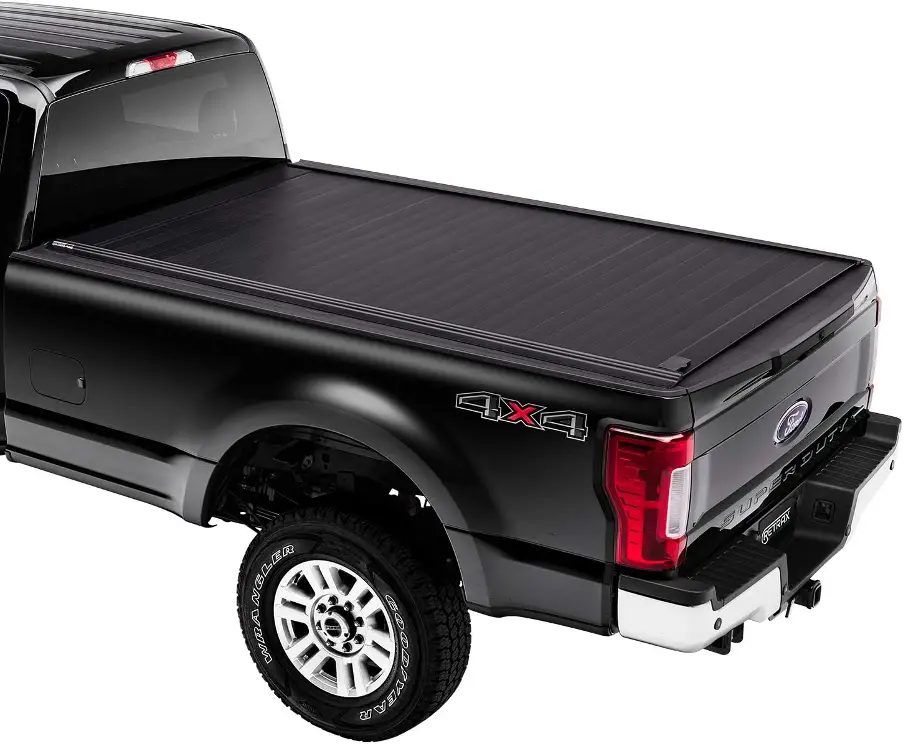 In 2023, welcome to the exciting world of automotive accessories, where innovation and functionality meet to enhance your driving experience! If you've owned a Ford F250, you know it's a powerful, versatile truck that can tackle tough tasks with ease. What better way to optimize your cargo space and protect your belongings than with the best F250 bed cover on the market today?
In this article, we'll explore the latest options for the F250 bed covers that are taking the automotive industry by storm. Whether you use your truck for work, play or a combination of both, a high-quality bed cover can revolutionize the way you drive. We'll explore the latest materials, designs, and features that set these bed covers apart from the rest.
The best F250 bed cover in 2023 are designed to provide maximum safety, comfort, and protection for your load, from sleek, streamlined folding covers to retractable and weatherproof options. So, let's dive into the world of truck protection and discover the perfect fit for your Ford F250, taking both style and functionality to new heights!
Table of Contents
Our Top 7 Picks In 2023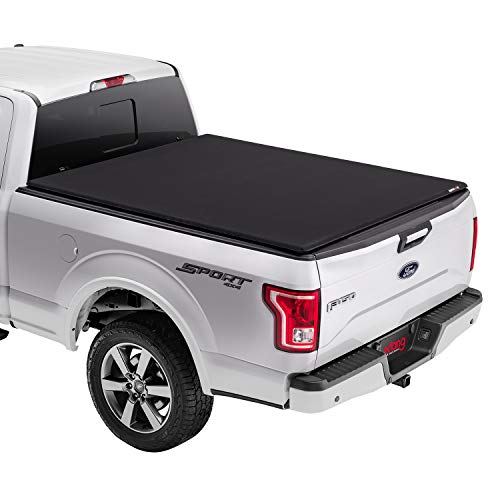 Introducing the Trifecta 2.0 Signature Series – a top-notch truck bed cover that combines the best features of the Trifecta 2.0 with a stylish and reliable canvas material. This premium topper boasts a dirt-resistant surface, ensuring a year-long excellent appearance. Installation is a breeze with two EZ-Lock clamps at the tailgate that keep the cover securely in place. Just fold it twice, buckle it to the cab, and you're good to go. Need to haul a large item? No problem! The entire cover can be easily removed within minutes. What's more, this soft-folding cover comes fully assembled, and with no rails to worry about or special tools required, it's the fastest install you'll find. With Extang's exceptional engineering, you can trust that this best F250 bed cover will enhance the utility, convenience, and appearance of your truck, making it the ideal addition to your Ford F250 in 2023.
What We Love About It:
This F250 soft tonneau cover offers the ultimate user-friendly experience – no assembly or drilling is required. Just position it on your truck, tighten the clamps, and you're all set for your adventures! With Extang's Hold-Tite Straps & Snaps, WeatherTuff Seals, and MaxHinges, you can be confident in the top-notch security and safety it provides for your cargo. With its user-friendly folding design, this best F250 bed cover offers a seamless experience, complemented by its sleek appearance and outstanding durability. Say goodbye to worries, as this exceptional Extang creation ensures your truck bed is well-protected throughout your journeys!
What You Should Know:
While the soft tonneau cover, we've discussed has numerous advantages, there are reasons one might want to know Firstly, soft covers generally offer less security against theft and potential damage, as they can be easily cut or punctured. Moreover, soft covers often have lower weight capacities, limiting their use for heavier cargo. Some truck owners may also prefer the sleek and rugged appearance of hard tonneau covers, which can add a more refined aesthetic to their vehicles. Lastly, the long-term longevity of soft covers might be affected by exposure to UV rays and weather, leading to fading or wear over time. Weighing these factors is crucial in choosing the right tonneau cover that best suit individual needs and priorities.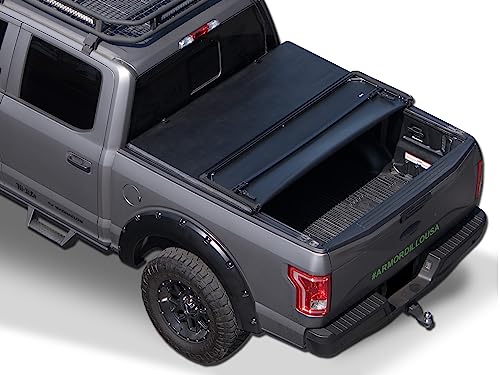 Experience the perfect combination of strength and style with this top-of-the-line tonneau cover. Its aircraft-grade, powder-coated aluminium frame, coupled with premium-grade weather-resistant vinyl, ensures unparalleled durability. Not only does it protect your cargo from rain and snow with its all-weather seals, but its aerodynamic design also enhances fuel economy by up to 10%, giving your truck a sleek, low-profile appearance. The F250 bed cover's versatile design includes a heavy-duty security strap, allowing you to drive with the cover in the open position when needed. Installing this cover is a breeze with its quick and easy bolt-on installation – no tools or drilling are required. It conveniently mounts to the inside of the truck bed rails, providing a flush fit with your truck bed, so you can hit the road confidently, knowing your cargo is safe and your truck looks exceptional.
Why We Love It:
Discover why the CoveRex FS3 Tonneau Cover has captured our hearts. Its effortless installation, requiring no tools and taking just 15 minutes, is a game-changer. But it's not just about convenience – this cover provides ultimate protection for your F250 truck bed, shielding it from UV rays and harsh elements with its premium vinyl wrap that stands up to extreme temperatures without any wear and tear. What's more, the FS3 tonneau cover enhances your rig's performance, optimizing aerodynamics and fuel economy by up to 10%. Whether you're on an adventurous off-road trip or cruising on the highway, you can trust that your cargo will remain safe, clean, and dry. Upgrade your truck with the CoveRex FS3 Tonneau Cover and experience the perfect combination of practicality and performance that will elevate your driving experience to new heights.
What You Should Know:
While the CoveRex FS3 Tonneau Cover offers several appealing features, there are some reasons to consider before making a purchase. Firstly, its quick and tool-free installation may come at the cost of potential fitting issues. Additionally, while the premium vinyl wrap provides protection from UV rays and harsh elements, it may not be as durable as hardcover options, potentially showing signs of wear and tear over time. The claimed improvement in aerodynamics and fuel economy by up to 10% might vary depending on individual driving habits and road conditions. Furthermore, the cover's design might not be suitable for larger or irregularly shaped cargo, limiting its versatility for certain hauling needs. Before deciding, it's essential to carefully evaluate your specific requirements and preferences to ensure the CoveRex FS3 Tonneau Cover meets all your expectations and demands for optimal truck bed protection.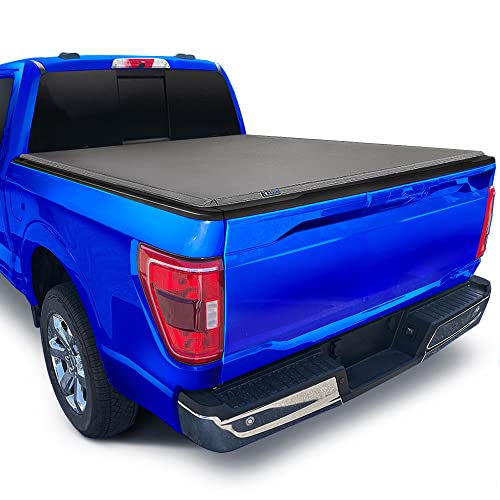 The Tyger Auto T3 Soft Tri-fold Truck Bed Tonneau Cover is a remarkable and highly acclaimed addition to any truck owner's arsenal. Its ingenious tri-fold design offers the perfect blend of practicality and style, making it a go-to choice for many drivers. Installing the T3 is a breeze, thanks to its no-drill, easy clamp-on process, ensuring a secure and snug fit on your truck bed. Crafted with premium-grade vinyl and aluminium frames, this F250 bed cover is built to withstand various weather conditions, protecting your cargo from rain, snow, and UV rays. Not only does it offer excellent protection, but it also enhances your truck's aerodynamics, potentially improving fuel efficiency. Plus, the ability to fold it in multiple sections gives you the flexibility to transport larger items with ease. When it comes to versatility, durability, and aesthetics, the Tyger Auto T3 Soft Tri-fold Truck Bed Tonneau Cover truly stands out as an exceptional choice for truck owners seeking top-notch protection and style.
Why We Love It:
The Tyger Auto T3 Soft Tri-fold Truck Bed Tonneau Cover is expertly crafted with tough 24oz marine-grade vinyl and a sturdy aircraft-grade aluminium frame. Its quick-release rear latches ensure a tight and secure fit when your tailgate is closed, while still providing easy and quick access to your truck bed whenever needed. Designed to withstand the harshest weather conditions, this best F250 tonneau cover offers ultimate protection for your valuables against scorching sun, heavy rain, hail, and even snow. With its exceptional durability and weatherproof features, you can trust the Tyger Auto T3 to keep your cargo safe and sound, no matter what Mother Nature throws your way.
What You Should Know:
Although the Tyger Auto T3 Soft Tri-fold Truck Bed Tonneau Cover boasts easy installation, taking only 20- 30 minutes, there are a few reasons to consider before purchasing. The quick setup might lead to a compromise in its overall sturdiness, potentially affecting its ability to withstand harsh weather conditions. Additionally, the quick-release rear latches, while convenient, might not provide the most secure fit, leading to potential leaks or vulnerability during heavy rain or snow. Furthermore, the marine-grade vinyl, though tear-resistant, may not offer the same level of durability as hardcover options. Prospective buyers should weigh the trade-offs between ease of installation and long-term performance to ensure the T3 meets their specific truck bed protection needs.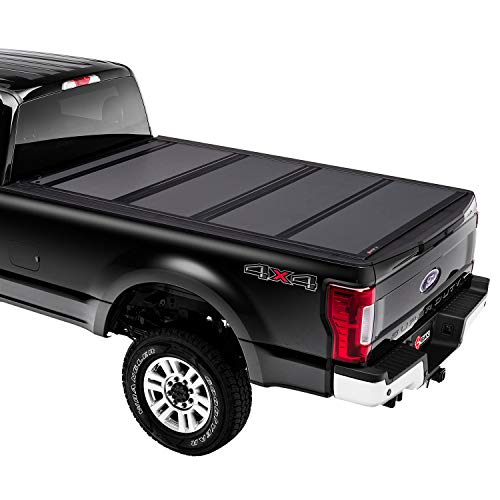 Meet the extraordinary BAKFlip MX4 tonneau cover, equipped with tough aluminium panels that automatically latch as you close it partially or entirely, delivering maximum security once your tailgate is secured. Its sleek matte finish not only adds a touch of style but also offers protection against marks, scratches, and UV damage. Enjoy 100% bed access, allowing you to operate the cover closed, folded, or flipped up, all while keeping the 3rd brake light visible. Thanks to a dual-action tailgate seal, tailgate operation is a breeze, whether it's open or closed. Rest assured with a remarkable 400 lbs weight rating for evenly distributed cargo. Installation is a snap, and with a 5-year hassle-free warranty backed by a US-based support team, we've got your back when it comes to the BAKFlip MX4 truck bed cover.
Why We Love It:
Experience the sleek, no-profile appearance of the MX4 tonneau cover, maintaining your truck's original look while ensuring secure cargo storage in the bed. The cover's pioneering textured matte-finish not only adds a premium touch but also protects against UV damage, annoying fingerprint marks, and scratches. BAK Industries' engineers have meticulously fine-tuned every aspect of the MX4, from the addition of cab corner caps and rail-end caps to extending the matte-finish throughout the cover's side rails, clamps, and elevator bolts. With the integrated buckle system and automatic latching mechanism, you can drive confidently with the cover partially or fully opened, without obstructing the 3rd brake light. The MX4 truly offers everything you'd expect from a premium tonneau cover, making it an exceptional choice for your truck. Overall, the BAKFlip MX4 tonneau cover offers a perfect blend of security, style, and functionality, making it a top choice for your truck bed needs.
What You Should Know:
The MX4 tonneau cover stands out with its low-profile design, seamlessly blending with your truck's appearance while providing secure cargo storage. The MX4 tonneau cover is made even more accessible with the assistance of two people during installation. With an extra set of hands, you can make the setup process quicker and smoother, ensuring a hassle-free experience. The cover's user-friendly design and thoughtful engineering still shine through, providing a low-profile, secure cargo solution that enhances your truck's appearance and functionality. Whether you're a seasoned truck enthusiast or a first-time cover user, having a second person to lend a hand makes installing the MX4 a breeze, making it an excellent choice for those seeking an easy-to-install tonneau cover.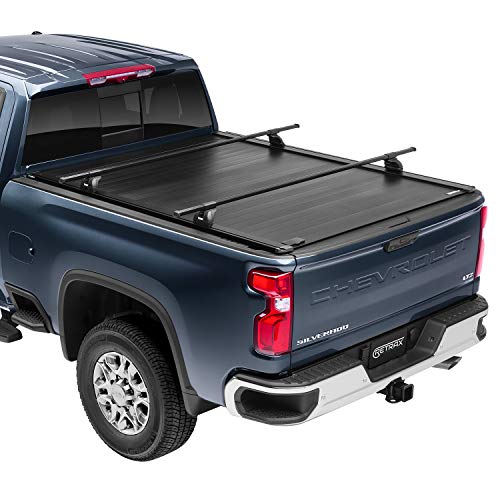 Welcome to the world of premium truck bed covers with the RetraxPRO XR retractable tonneau cover, a star in the Premium Aluminium Series. Crafted from industrial-strength aluminium slats, this F250 cover boasts unrivalled durability and functionality. Its matte powder-coated finish not only provides scratch resistance and UV protection but also supports an impressive 500 pounds of evenly distributed weight! The Trax Rail system allows seamless compatibility with various T-Slot accessories, enabling you to optimize cargo capacity with add-ons from Rhino, Thule, and Yakima. The holding canister lies flush with the cover, hidden within the truck bed. The RetraxPRO XR's sealed ball-bearing roller system effortlessly glides along the rail, and the convenient handle eliminates the need for pull straps, snaps, or springs. Enjoy unlimited flexibility and security for your cargo storage needs with its key-lockable feature, allowing you to secure the cover in any position. Discover the RetraxPRO XR and experience the epitome of style, durability, and convenience for your truck bed.
Why We Love It:
We love the RetraxPRO XR retractable truck bed cover for numerous reasons. Firstly, its construction with industrial-strength aluminium slats ensures unmatched durability and functionality, giving us peace of mind that it will last for years to come. The matte powder-coated slats not only offer scratch resistance and UV protection but also have an impressive weight capacity of up to 500 pounds, allowing us to carry heavy loads with ease. The Trax Rail system's compatibility with various T-Slot accessories further enhances its functionality, letting us customize our cargo capacity to suit our needs. The low-profile design not only enhances our truck's appearance but also provides a weather-tight seal to protect our truck bed and its contents. The retractable cover's seamless operation and key-lockable feature offer unlimited flexibility and security, ensuring our cargo stays safe during our journeys. With a Legendary Lifetime Guarantee, we know we can rely on this cover for a lifetime of excellent performance. Overall, the RetraxPRO XR is a fantastic addition to our truck, offering a perfect combination of durability, style, and convenience that elevates our truck ownership experience.
What You Should Know:
The RetraxPRO XR retractable truck bed cover is an exceptional choice, featuring the versatile Trax Rail system. While it offers unparalleled functionality and durability with its industrial-strength aluminium slats, it is worth noting that it comes at a higher price point. Despite the cost, the cover's matte powder-coated slats ensure scratch resistance, UV protection, and an impressive weight capacity of up to 500 pounds, making it a reliable option for heavy-duty hauling. Its low-profile design not only enhances the truck's appearance but also provides a weather-tight seal for maximum protection. Although an investment, this F250 bed cover offers outstanding quality and convenience, making it an excellent bed cover option for those willing to prioritize performance and versatility.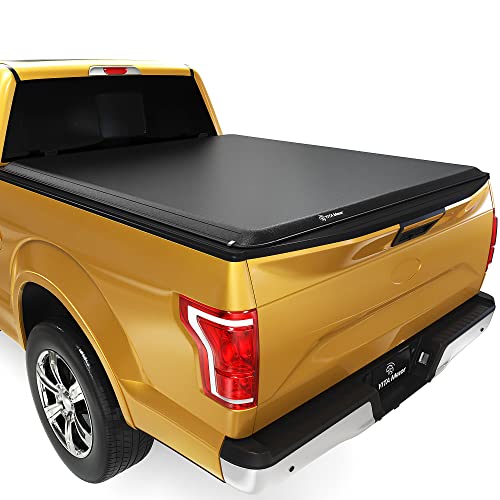 Discover the perfect tonneau cover solution with our precisely fit and custom-built 100% factory brand packaged cover, tailored to fit the 6'9″/81.8″ bed of 2017-2023 Ford F-250/F-350/ F250/F350 Super Duty trucks flawlessly. Enjoy hassle-free installation without the need for tools or drilling, thanks to upgraded clamps with adjustable holes, allowing for a quick setup within just 22 minutes. The user-friendly design ensures easy assembly and disassembly for added convenience. With safety as a top priority, our cover features a latch lock and adjustable tension system on the side rails to keep it securely closed. Sturdy clamps and buckles with straps further safeguard the cover from any sliding or blowing off while driving. Built to last, this best bed cover boasts premium quality, featuring a double layer of PVC on the top and a solid alloy frame for exceptional durability. Embrace all-season protection with its tear-resistant, water-resistant, and high-temperature resistant features, ensuring your cargo stays safeguarded no matter the weather or location. Drive with confidence, knowing your truck bed is protected year-round with our top-tier tonneau cover.
Why We Love it:
We absolutely love this best F250 bed cover for numerous reasons. Its precise and custom-built fit ensures a seamless match with our Ford F-250/F-350/ F250/F350 Super Duty truck bed, creating a sleek and polished appearance. The easy installation process, with no tools or drilling required, is incredibly convenient, saving us time and effort. We appreciate the added safety features, such as the latch lock and adjustable tension system, ensuring a secure closure even during bumpy rides. The sturdy clamps and buckles with straps provide extra peace of mind, preventing any unwanted sliding or blowing off while we're on the road. With its premium-quality materials, like the double layer of PVC on the top and solid alloy frame, we know this cover is built to last. Moreover, the all-season protection against tears, water, and high temperatures means our cargo stays safeguarded no matter the weather conditions. It's the perfect combination of functionality, durability, and style, making us confident that our truck bed is in great hands with this outstanding tonneau cover.
What You Should Know:
The instructions of this cover are relatively unclear, making the installation process a little bit challenging. While the custom-built fit for our specific truck bed is appreciated, the lack of clarity regarding the required steps and tools needed creates confusion and frustration. The unclear guidance on adjusting the clamps and tension system leads to uncertainty about achieving a secure closure. Additionally, the instructions do not adequately address potential issues with the cover sliding or blowing off while driving, leaving us unsure about its stability. Although the cover's premium-quality materials inspire confidence, the lack of explicit directions makes the installation experience less straightforward and more time-consuming than anticipated.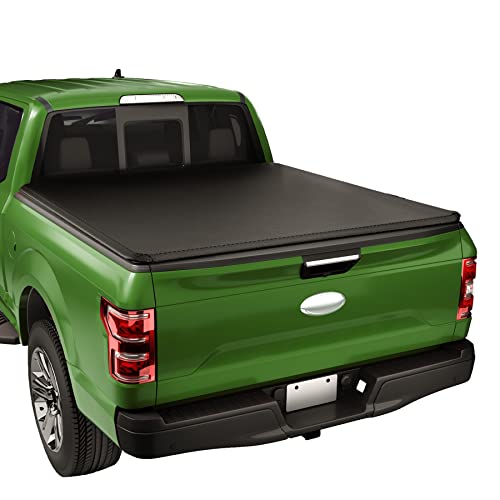 This best Truck bed cover is specially designed to fit 1999-2016 F350 F250 F450 8FT (96in) Super Duty Beds, but please note that it is not compatible with models featuring a Factory Utility Track System and Roll Bar. Crafted with durable marine-grade vinyl, this Roll Up truck bed cover guarantees long-lasting performance. Its reinforced corner design ensures a tight fit to the bed, and the sturdy clamps, buckles, and straps prevent the cover from sliding or blowing off while driving. The package also includes waterproof strips, providing full protection against snow, rain, UV rays, and dust. Installation is a breeze as no drilling or tools are required. Simply fold it from the front and back and lift off to access your entire truck bed. Moreover, the package comes with a convenient LED light that can be placed anywhere in the trunk to brighten up the space when needed.
Why We Love It:
We absolutely love this truck bed cover for its easy installation process, which eliminates the need for drilling or tools. Crafted from durable double-sided and tear-resistant marine-grade vinyl, this F250 bed cover provides excellent protection for your pickup truck. As a bonus, they provide a 118-inch waterproof strip to shield your truck bed from dust, rain, and snow, ensuring added protection for your cargo. Additionally, this package includes an LED light that you can easily place on the back of your car, allowing you to manually turn it on when darkness sets in, illuminating your truck bed when needed. Enjoy the convenience, durability, and added protection our cover offers for your truck bed.
What You Should Know:
While this F250 Tonneau Cover offers several appealing features, there are main reason you should know before making a purchase. The reason to avoid a truck bed cover with a tight fit is that it may lead to challenges during installation or removal. An excessively tight cover might not sit securely on the truck bed, causing gaps or putting unnecessary strain on both the cover and the truck. This can negatively impact the cover's performance and longevity, potentially leading to wear and tear over time. Opting for a truck bed cover with a snug fit, but not overly tight, ensures proper functionality, ease of use, and long-lasting protection for your cargo, providing a more reliable and satisfactory experience overall.
FAQs Related to F250 Bed Cover
Which is better soft or hard truck bed cover?
The choice between a soft or hard truck bed cover depends on individual preferences and needs. Soft covers are generally more affordable, lightweight, and easier to install, offering flexibility and convenient access to the truck bed. On the other hand, hard covers provide enhanced security and durability, ideal for protecting valuable cargo. Ultimately, the best option depends on your budget, usage, and desired level of protection.
What size bed is best for F250 truck?
The size of the bed that is best for an F250 truck depends on individual needs and preferences. The Ford F250 Super Duty truck typically comes with bed size options of 6.75 feet (6.75′) or 8 feet (8′).
The 6.75-foot bed provides a good balance between cargo space and overall vehicle length, making it suitable for everyday use and light hauling. It offers ample room for most tasks while still maintaining manoeuvrability in tight spaces.
On the other hand, the 8-foot bed offers maximum cargo capacity, making it ideal for heavy hauling and larger items. It's perfect for those who require more space for their work or recreational needs but may have to consider its impact on the overall length of the vehicle, making parking and manoeuvring in confined areas more challenging.
Ultimately, the best size bed for an F250 truck will depend on the specific requirements and intended usage of the vehicle, whether it's for daily commuting, work, or recreational purposes.
How tight should a F250 truck bed cover be?
A truck bed cover on an F250 should be snug and secure, without being overly tight. It should fit uniformly and evenly across the bed, with no noticeable gaps or sagging. The cover should sit securely on the bed rails without excessive tension or stress. Avoid making the cover too tight to prevent potential issues during installation, damage to the cover, or strain on the truck bed components. Refer to the manufacturer's installation instructions or seek professional guidance to ensure a proper fit and functionality of the cover. Striking the right balance in tightness ensures effective protection and optimal performance for your truck bed cover.
What is the best weight for F250 truck beds?
The best weight capacity for F250 truck beds varies depending on the specific model and year. Generally, Ford F250 trucks have varying payload capacities depending on their configuration, including engine type, bed length, and optional packages.
As of my last knowledge update in September 2022, the payload capacity of F250 trucks could range from approximately 3,200 to 4,300 pounds. However, it's essential to refer to the specific model year and consult the vehicle's manual or the manufacturer's website for the most accurate and up-to-date payload capacity information for a particular F250 truck.
Choosing the best weight capacity for your F250 truck bed depends on your intended usage, such as hauling cargo, towing trailers, or carrying heavy loads, and staying within the recommended limits to ensure safe and efficient operation of the vehicle.
How Much Does a F250 Truck Bed Cover Cost?
The cost of an F250 truck bed cover can vary widely depending on the type, brand, material, and features of the cover. Generally, soft roll-up or folding covers can be more affordable and may range from $200 to $600. Hard tri-fold or retractable covers tend to be more expensive, with prices typically starting from $600 and going up to $1,500 or more.
Custom-made or premium bed covers, which offer additional features such as remote-controlled operation or enhanced security, can be even pricier, reaching upwards of $2,000.
It's essential to consider your budget, specific needs, and desired features when choosing a truck bed cover for your F250. Additionally, keep in mind that prices may vary based on the seller, location, and any ongoing promotions or discounts.
A Final Verdict
In conclusion, the best F250 bed cover in 2023 is the Tyger Auto T3 Soft Tri-fold Truck Bed Tonneau Cover Series. With its remarkable combination of user-friendly features, premium materials, and stylish design, it stands out as a top choice for truck owners. The easy installation process, reinforced security features, and all-weather protection make it a practical and reliable solution for safeguarding cargo. Its aerodynamic design not only enhances fuel economy but also adds a sleek and low-profile appearance to the truck. As we embrace the future of truck bed covers, the Tyger Auto Series sets a new standard for functionality, durability, and overall performance, making it an outstanding investment for F250 owners in 2023.